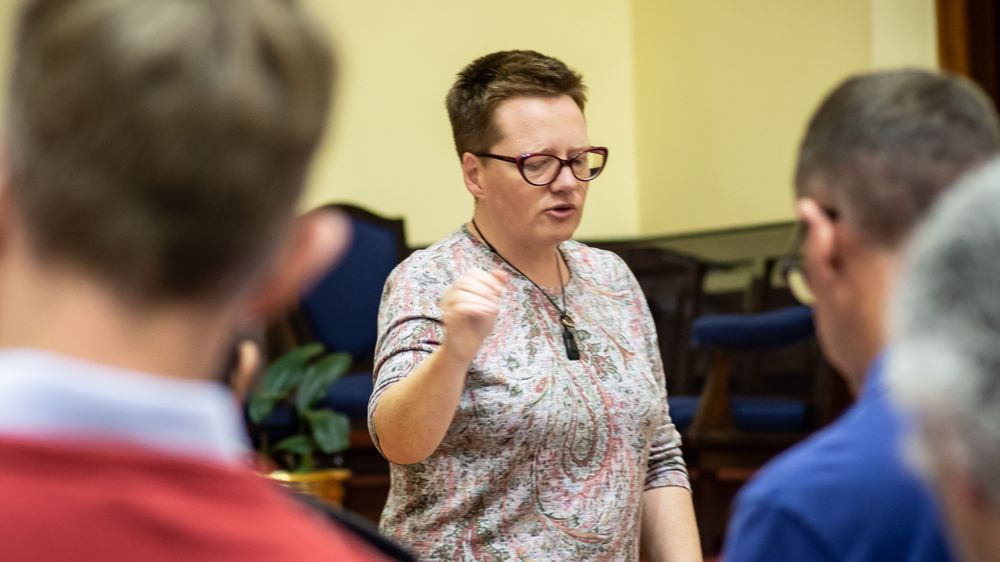 We are a rainbow community choir.
Our emphasis is on participation, inclusion and building our LGBTQI+ community. The choir is in good health with nearly 60 actve members.
The Glamaphones officially started in 2011, evolving out of the Homophones, a gay men's choir that began in 2007.



We sing for enjoyment and work hard to create wonderful music. We sing a range of music including; pop, classical, spirituals, world, choral, musical and jazz classics.
The Glamaphones Team
Rachel Hyde (she/her)
From conducting the Sandwell Sinfonia from 1995 to the Music Director of the Wolverhampton Symphony Orchestra in 2000, to the Wyre Forest Symphony Orchestra in 2001 and the Wrexham Symphony just prior to moving to New Zealand, Rachel has constantly been expanding her resume and experience (as well as becoming a finalist in the NFMS Young Conductor competition in Cardiff in 2001 along the way).
Rachel moved to New Zealand to work for the New Zealand Symphony Orchestra as their Artistic Planning manager for 6 years. Venturing into the world of choral conducting in 2005, Rachel was appointed Music Director of Cantoris, which she led until 2010. She is a regular guest conductor for Wellington Chamber Orchestra, and in 2008 became the founding Music Director of Schola Sinfonica, a children's string orchestra aimed at teaching young musicians the joy of orchestral membership. In 2010 Rachel launched the string orchestra Bow, which is dedicated to bringing joy to Wellington string players.